Adult Community Support Programs
Now providing services to adults with receiving Section 20 Other Related Conditions Waiver!

MVRA provides community support to Adults receiving Section 20, 21 or Section 29 Support Waiver. This is a group program that focuses on community integration and learning independent living skills. Community Support Services are designed to address medically necessary goals that are chosen by the individual and their team. These goals will be reviewed updated every 90 days in order to monitor progress, add, change, delete or keep goals the same. The majority of the services provided are in the community and within a small group setting. However, some activities can be provided within our office setting when necessary. Services are based on a one staff to three consumer ratio, however, Management has the ability to increase staff levels if it deemed necessary for an individual to remain in service. Day program activities will be scheduled one week in advance and the schedule will only be changed in the event that the scheduled activity cannot be completed due to weather or other extenuating circumstances.

Our goal is to provide a safe and enjoyable learning experience that will increase the level of independence to our consumers and increase their involvement and integration within the communities in which they live. We promote positive peer interactions and community inclusion.

Each community is different and the programs are based on community resources available and the needs of the members of our programs.
We are proud to provide this program in four of our locations listed below.

These services are provided by certified DSPs (Direct Support Professional)
Augusta

Contact:

Betty Jones

545 Riverside Drive

Augusta, ME 04330

(207)623-1898

E-mail

Bangor

Contact:

John Jones

304 Hancock Street, Suite 1B

Bangor, ME 04401

(207)990-1666

E-mail

Rockport

Contact:

Tina Fales

815 Commercial Street/US 1

Rockport, ME 04856

(207)596-6455

E-mail

Portland

Contact:

Nicole Duchette

59 Preble Street

Portland, ME 04101

(207)774-4248

E-mail
Back Bay Connections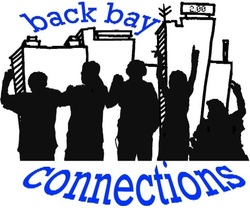 ---